Shetland Sheepdog "Show Spectacular" XL Oval Magnet - Choose Dog Color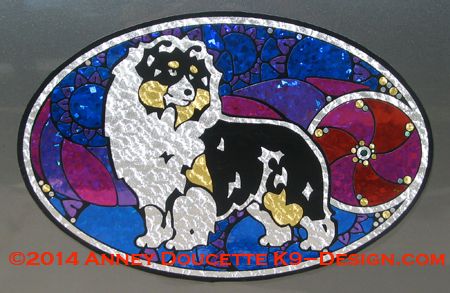 Shetland Sheepdog "Show Spectacular" XL Oval Magnet - Choose Dog Color
This is a large magnet of SHETLAND SHEEPDOG "SHOW SPECTACULAR" OVAL.
This is a really beautiful piece with multiple color layers in a "stained glass" effect.
Available with the dog in SABLE, BLACK TRI, BI BLACK, BI BLUE or BLUE MERLE W/ TAN POINTS.
Shown in Black Tri. Please choose dog color when ordering.

Size is 10.5" x 15.5".
Featured Products