Great Dane Stacked Magnet - Choose Color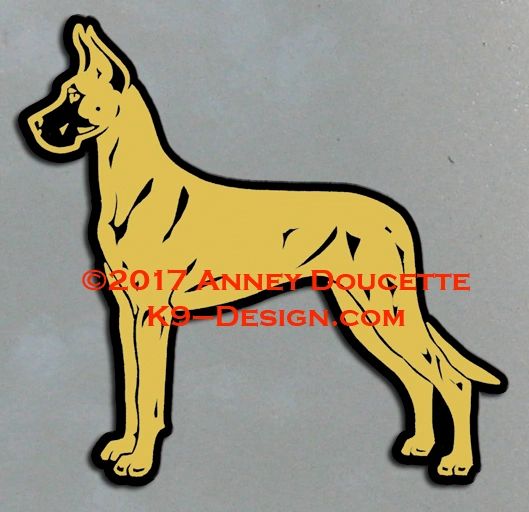 Great Dane Stacked Magnet - Choose Color
This is a magnet of a GREAT DANE STACKED.

Size is approximately 6" in diameter. 

AVAILABLE IN (almost) ALL GREAT DANE COLORS : HARLEQUIN, FAWN, BLACK, BLUE, MANTLE and MERLE

Sorry, no brindle!
This design is available with CROPPED or NATURAL EARS.

Please choose COLOR, EARS and ORIENTATION (facing left or right) when ordering.

Featured Products