German Shepherd Dog Stacked Magnet - Choose Color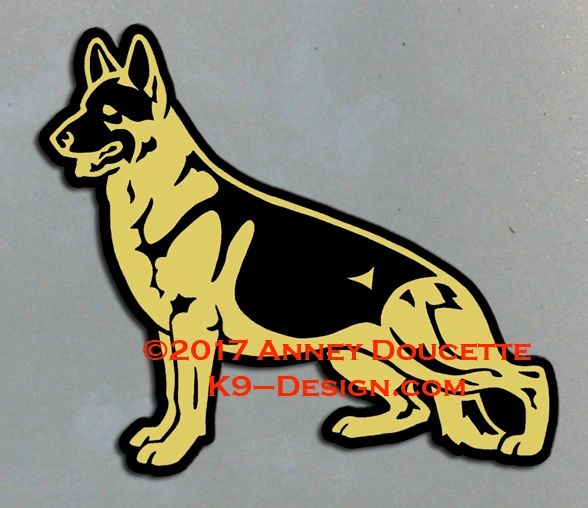 German Shepherd Dog Stacked Magnet - Choose Color
This is a magnet of a GERMAN SHEPHERD DOG STACKED.
Shown in gold vinyl on a black magnetic background, this magnet is available in a variety of colors. Please note SOLID BLACK and SOLID WHITE have no saddle or facial markings.

Choose COLOR and FACING LEFT OR RIGHT ORIENTATION when ordering.

Size is approximately 6" in diameter.  
Featured Products