German Shepherd Dog Headstudy With Sheep Magnet - Choose Color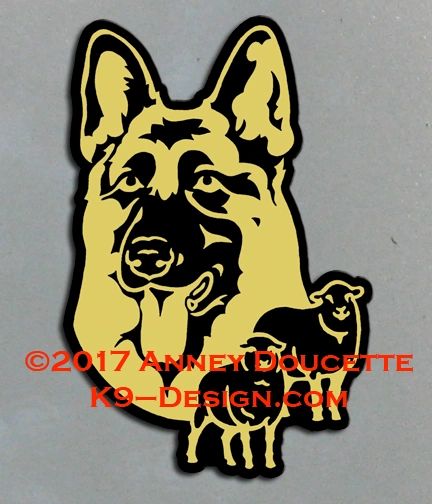 German Shepherd Dog Headstudy With Sheep Magnet - Choose Color
This is a magnet of a GERMAN SHEPHERD DOG HEADSTUDY WITH SHEEP.
Shown in gold vinyl on a black magnetic background, this magnet is available in a variety of colors, all on a black background.

Choose COLOR and FACING LEFT OR RIGHT ORIENTATION when ordering.

Size is approximately 6" in diameter.  
Featured Products