Doberman Pinscher Stand Front Magnet - Choose Color, Ears & Tail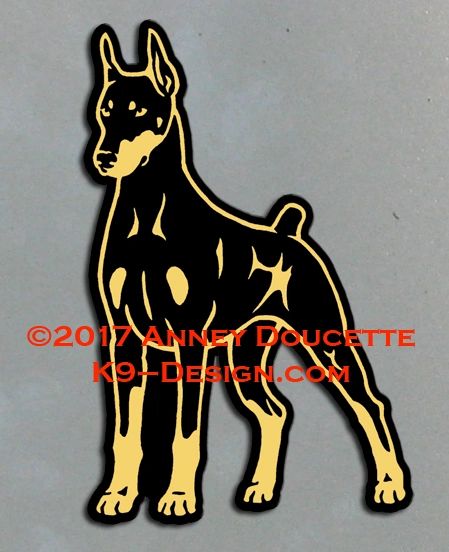 Doberman Pinscher Stand Front Magnet - Choose Color, Ears & Tail
This is a magnet of a DOBERMAN PINSCHER STANDING FRONT.
Shown in BLACK & GOLD ("black & tan"), this magnet comes in all 4 recognized Doberman colors.

Also you can choose from Cropped or Natural Ears, and Docked or Natural Tail.

Choose COLOR, EARS, TAIL and FACING LEFT OR RIGHT ORIENTATION when ordering.

Size is approximately 6" in diameter.  
Featured Products