Cardigan Welsh Corgi Trotting Magnet - Choose Color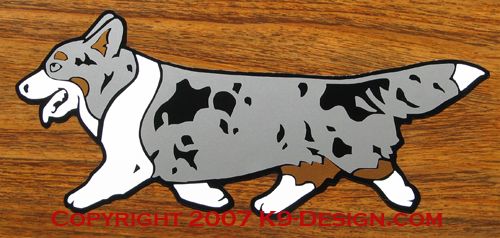 Cardigan Welsh Corgi Trotting Magnet - Choose Color
This is a magnet of a CARDIGAN WELSH CORGI TROTTING.
Shown in BLUE MERLE, this magnet comes in several colors. Please note that BROWN & WHITE is the closest we can get to looking like brindle.

Choose COLOR and FACING LEFT OR RIGHT ORIENTATION when ordering.

Size is approximately 6" in diameter.  
Featured Products