Bitches With Bumpers Camo Jersey Shirt : Choose Breed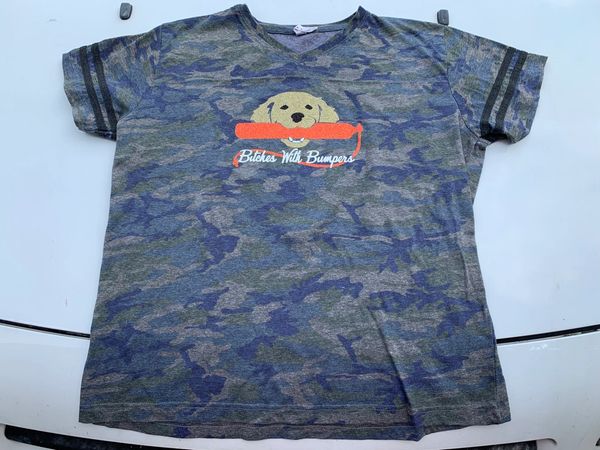 Bitches With Bumpers Camo Jersey Shirt : Choose Breed
BITCHES WITH BUMPERS is BACK with a new updated design for 2021!
Offered on a shortsleeved ladies' V-neck shirt with jersey stripes on the sleeve. Camoflage pattern is perfect for any hunt test!
Lightweight and flexible material, runs slightly small.
Wash and dry on normal settings.
Heat pressed design is 100% sparkle and very eye-catching!!!
Choose BREED and SIZE when ordering.

Featured Products