Golden Retriever "BITCHES WITH BUMPERS" T-Shirts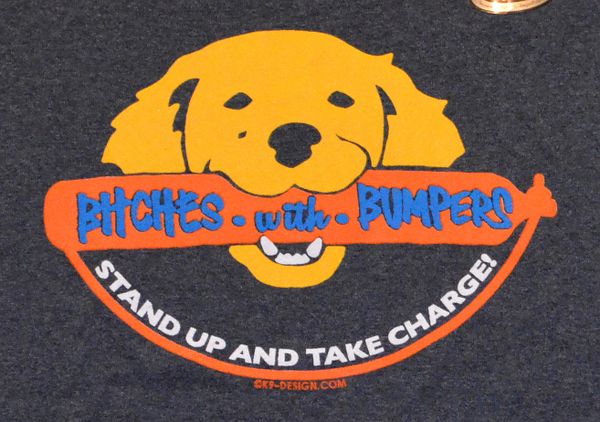 Golden Retriever "BITCHES WITH BUMPERS" T-Shirts
High-quality short- and long-sleeve Gildan T-shirts with the internationally famous BITCHES WITH BUMPERS logo.
GOLDEN RETRIEVER
Available in short and long sleeves, and in adult/unisex and ladies sizes.
Please note ladies sizes are NOT fitted but they are shorter in the torso and sleeve than unisex sizes.
Shirts are PRE-SHRUNK.

Featured Products