Curly-Coated Retriever "BITCHES WITH BUMPERS" T-Shirts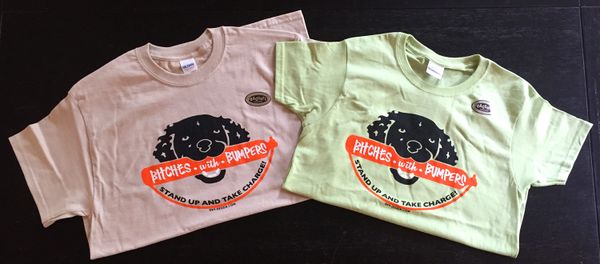 Curly-Coated Retriever "BITCHES WITH BUMPERS" T-Shirts
High-quality short-sleeve Gildan T-shirts with the internationally famous BITCHES WITH BUMPERS logo.
Featuring a CURLY-COATED RETRIEVER
"SAND" colored shirts are ADULT/UNISEX SIZES (shown on left)
"PISTACHIO" colored shirts are LADIES SIZES (shown on right)
Please note ladies sizes are NOT fitted but they are shorter in the torso and sleeve than unisex sizes.
Shirts are PRE-SHRUNK.

Featured Products